Our team do more than teach and their impact extends far beyond our programs.
Every day we hope to do two things:
Make a positive difference and
Help young people realise their full potential, overcoming barriers to success in life.
We walk our talk: diversity and inclusion are core values of our organisation and we all bring our experiences from our culturally diverse backgrounds with us to work.
2021 we had 13 staff members supporting young people across the Northern Sydney region which spans from Palm Beach to Mosman, across to Ryde, and up to Galston in the North-West region.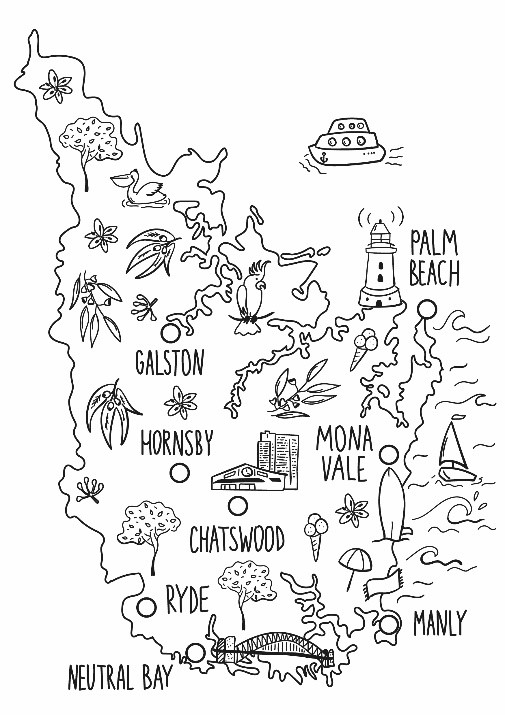 We turn 30 in 2023 run by a CEO who will have been with us for 20 years at that time!
Since inception in 1993 we have run many services in different shapes and forms always with the same goal, to support young people with their transition from school to work.
What we have achieved so far:
Since 1993, we have had the following impact.. and still growing!
Including in all our programs and events.
Secondary Schools and TAFE campuses.
Over 200 partners support our students.
For students and parents and careers expos.
In host businesses, council, etc.
In the financial year of 2017/2018...
Our contracts awarded by the Education Department increased from one to seven and included Equine Therapy; Bootcamps; the Coffee Cart social enterprise; the Friday Night Lights summer skate.
2,200 students were successfully placed with a stronghold of 177 Host employers, 16 schools referred 150 students.
In the financial year of 2018/2019...
We supported work placement provision to 30 secondary schools and 5 TAFE colleges across Northern Sydney. 170 students were referred by 24 schools. We implemented Canine Assisted Learning.
In the financial year of 2019/2020...
We sourced over 2,000 opportunities to support young people across the region to meet their HSC requirements. 200 students were referred by schools.
Our annual Careers Expo continues to be a success with the 2020 virtual expo attracting over 3000 attendees, 800 actual visitors attended in 2018 and over 1000 students and over 100 exhibitors attended in 2017.
In the Social Impact Rating 2020 we were awarded a full Social Impact rating with above average marks for governance.
Young people can face many barriers to education, training and subsequent employment including:
Belonging to a marginalised group
These barriers can result in disengagement from classroom learning and/or disengagement from school. Lower academic achievement is associated with job insecurity, low wages, lack of assets, poor health including mental health and shortened life expectancy.
We put the interest of young people first in all we do.

We remove barriers to education, training and employment.

We provide vocational skills.

We provide welfare and harm prevention activities.

We collaborate with schools and employers.

We relieve young people's helplessness and empower them to overcome adversity for adolescents up to the age of 25 years when they need it most.
How we achieve our goals:
We continue to deliver quality government-funded career and transition support programs for young people in Northern Sydney.

We expand our services into areas including mentoring, outreach, and specialist educational engagement.

We raise additional funds to complement our core funding to cover the shortfall for extra services for young people.

Those Who Disappear: The Australian education problem nobody wants to talk about report estimates that upwards of 50 000 unaccounted detached students across the country.
- Dr Jim Watterston and Megan O'Connell