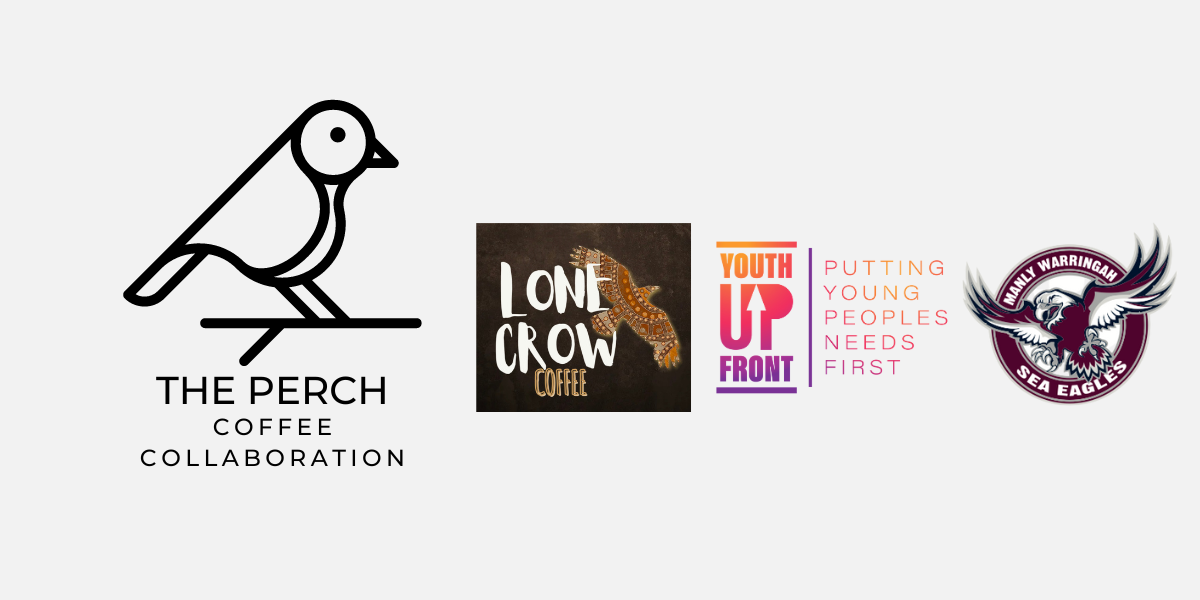 Youth Up Front have been working with young people for nearly 30 years !
In 2022, we celebrated joining the Manly Warringah Sea Eagles family as a community partner based on a joint commitment for the community and young peoples development.
We piloted the PERCH PROJECT with 4 groups last year as a way of providing local students studying business services to develop and practise REAL skills. Students in local secondary schools who study business services have a work placement component in which they needs to connect with a local business to develop and use skills. With a coffee trailer for over 6 years, we thought it was time to take the step to MAKE a business to fit young people and helped to train them for their future first job! For more specific details are what's in the program, click here.
In 2023, we are excited to formalise this collaboration with Lone Crow Coffee, a community conscious, Indigenous owned and operated coffee company who shares the same commitment to community as we do!
HOW DOES IT WORK?
Simple....
Support the students during their journey and provide positive but real feedback. Each day, the students will review, reflect and also learn new skills that will support them to not only be confident in pursuing their first job but also to provide quality and engaged young people eager to support our hospitality industry in its post COVID recovery.
This is how is goes....
The cafe is open each day based on the following;
Day 1 (Monday) - training and induction - NO COFFEE TODAY
Day 2 (Tuesday 8am til 11am) - training coffee - FREE for everyone!
Day 3 (Wednesday 8am til 11am) - cafe coffee - $2 Tap or coin
Day 4 (Thursday 8am til 11am) - cafe coffee - $2 Tap or coin
Day 5 (Friday 8am til 11am) - cafe coffee - $2 Tap or coin
Each day, students have learning and business skills to implement, the same as if they were onboarding into a job. the cafe program operates on the Northern Concourse of 4 Pine Park (Brookvale Oval), with entry via the Northern gate near Brookvale Childrens Centre.
This initiative wouldn't be possible without the support of the Manly Warringah Sea Eagles and Lone Crown Coffee.
TELL ME WHEN!!
So in 2023, we have the following weeks that the project will be in operation;
15th - 19th May 2023
29th May - 2nd June 2023
24th - 28th July 2023
31 July 4th August 2023