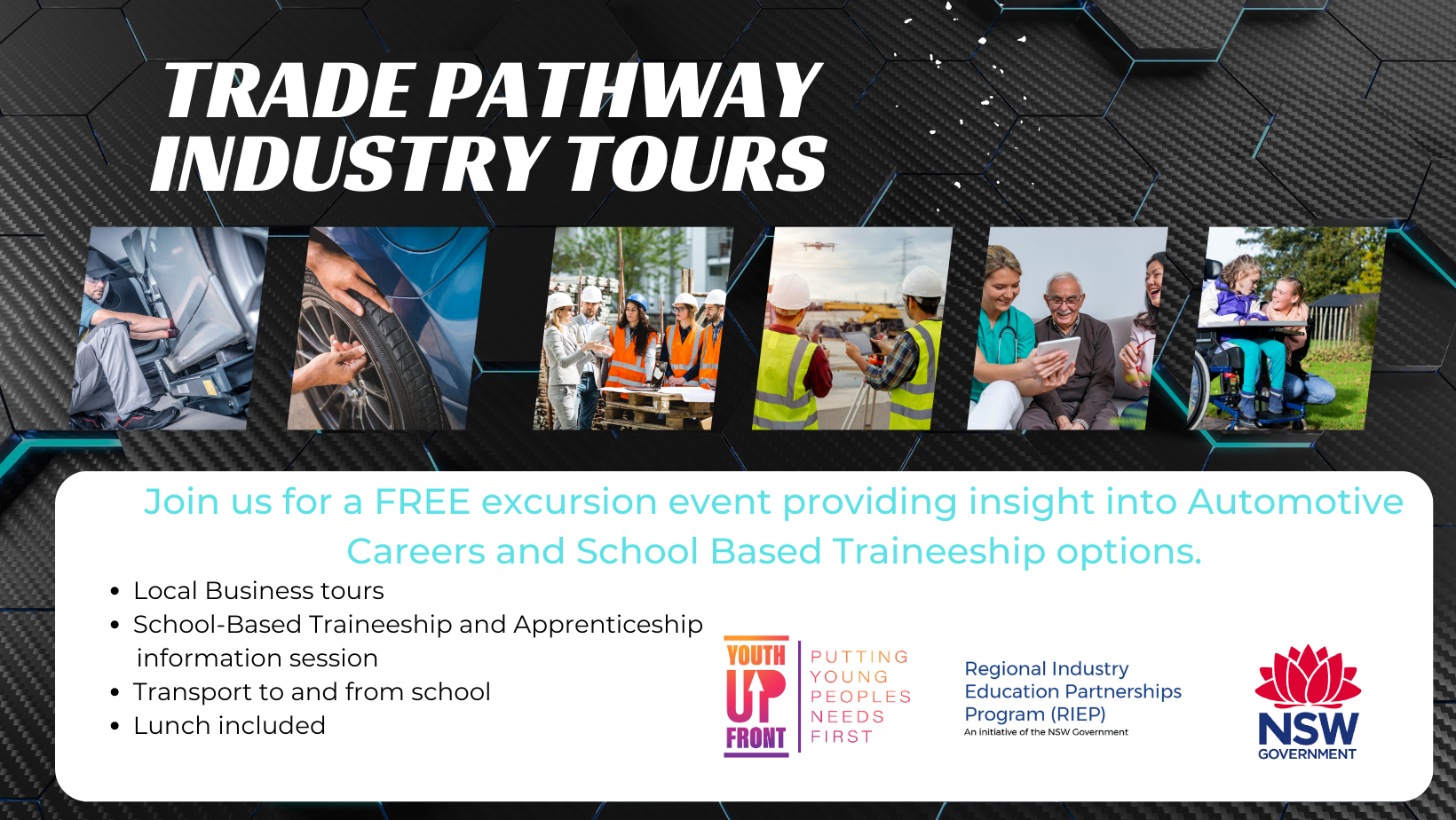 Navigating apprenticeship and traineeship options isn't alwasy easy! Especially School-Based options which are a great way to kick start your employment journey while still accessing the supports of the secondary school environment.
Thanks to the Regional Industry Education Partnership (RIEP) program, we are pleased to offer options to 5 FREE industry tour days to give you insight into the industry and apprenticeship/traineeship information.
The focus areas for these tours are;
Construction Industry
Automotive Industry
Care Services (allied health, aged care, and disability services)
If you are a school representative, please complete the below form to register your interest to send students to participate.
If you are making a personal/direct enquiry, please contact our office on 9986 3339 for more information.